الحمد لله والصلاة والسلام على رسول الله وعلى آله وصحبه أجمعين
عناوين مراكز الصيانة للوكلاء الكويت شركة مصانع العلم
ALAM STEEL INDUSTRIES CO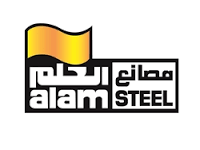 www.alamsteel.com
الموقع الإلكتروني
منطقة : الصلبية القطعة : 1 شارع : الدائري الخامس
القسيمة : 110
KUWAIT
ALAM STEEL INDUSTRIES CO. W.L.L.
Sulaibiya Industrial Area Block 1
Building no.110, 5th Ring Road
P.O.BOX. 1011, Safat 13011, Kuwait
T: 1881818
F: 24619800
رقم الهاتف
24831522 – 24831418
فاكس
24831868
البريد الإلكتروني
[email protected]
Haulage Applications: Truck mounted and trailer units for haulage
of Petroleum products, Potable water, Sand, gravel, Rocks etc.
A wide variety of materials and configurations are available
Municipal Applications: Refuse collectors, Compactors with
Bin washing system, Vacuum tanks, Jetters, Combined vacuum
and Jetting units, Cranes, Hook lifts and Skip loaders to name a few
Military Applications: Personnel carriers, Ammunition trucks
Modular units, Water and Fuel tanks, Low bed semitrailers
and Tank transporters.
Storage Applications: Above Ground and Underground Steel
Storage Tanks, Skid Mounted Silos for a wide variety of products
Special Solutions: can offer customized solutions and
special application units as per client's need
في أمان الله